"I had a hard time believing that people found love online until I found it myself."
-ThatsSosChelsea1985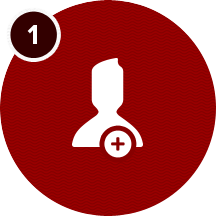 All you need to register is a valid e-mail address and the creativity to think of a username. Register, verify your e-mail and you're done!
Whether you want to keep your mind open to all types of people or you have a specific type in mind, you can browse our thousands of members to find someone you're interested in.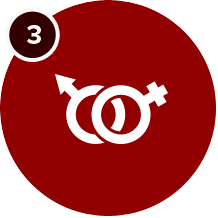 It's as simple as that! Send messages, reply to new users, set a date and finally have the love life you've been looking for.
Join TODAY!
I left a 14 year long relationship with someone who left me quite damaged. After being cheated on, I didn't think I'd be ready to seriously date again for a long time, so I went online to find something casual. That's when I found Social Hookups and changed my tune. After I started to talk to some of the women on there, I was instantly prepared to get back into the dating world again. I've been with the same woman I met on that site for four months now, she's amazing. We would have never met if we hadn't tried this at the same time. It's kismet almost, I haven't been this happy in a long time.
I love keeping my options open but I rarely meet women in my line of work. That's why I use Social Hookups- It lets me meet a ton of women at once without really having to try, so I can test a few different waters to see which fits my life the best. The last two girlfriends I've had I met on this site, so I'll keep coming back until I've met The One.
I spent my late teens/ early twenties building a career for myself and forget in the process to build a relationship. My work is still keeping me quite busy, so I've resorted to meeting people online. It's actually a much, much better option than I was expecting. I've met a few women in the past month that I would have chosen to date should I have had the chance offline.
Join TODAY!
Nearly half of all single people currently using online dating say the reason they're searching for love on the Internet is simply because they don't have time to go out and find dates on their own. We know that busy lives can make for dateless nights, so we've taken steps towards changing that. Our mobile app allows you to access our entire site straight from your cell, so no matter where you are or how far you are from your computer, you can still find potential love interests without interruption. Head to Social Hookups' mobile site and find a date on the go!
JOIN THE ACTION!

Hesitation seems to be the main factor in delaying people from finding love online. Do people really use online dating sites? How do you know if you're talking to real people? How do you know if they're as attractive as they look in their profile picture? There are tons of questions that delay people from signing up for their first online dating profile, so we've eliminated any reasoning for hesitation! At Social Hookups, we want to insure that you have the best possible experience, so we've implemented a screening process to ensure we have only the highest quality members. That way every time you send or receive a message, you'll be interacting with people we're confident you'll click with. Check out our members and get hooked up with thousands of eligible single women at Social-Hookups.com!
I want to meet a girl who will let me wine and dine her. If you're looking for a traditional man who's going to treat you like a lady, I'm your type!
-JamesDean1974
I've been married twice and am not looking to do it again, but if you're interested in getting to know someone who wants to show you a good time, then we'll get along well.
-orlando4
You, me, a rooftop patio, a nice dinner, and three rounds of desserts. We can walk the calories off with a nice moonlit stroll afterwards. Looking for someone to share the fantasy.
-brankston42
Just because you're browsing tonight doesn't mean you have to get ready to go out! Social Hookups has created a casual atmosphere that allows you to connect with women whenever you want and set up dates for when is convenient for you. Find attractive women, chat on our instant messaging service, speak with them on web cam if you're adventurous enough, and decide when to meet based on when you want to. No matter when you're looking to date, you can be ready for it with the help of Social Hookups!
I've gotten five of my single friends to sign up for this site since I've signed up. I've met so many great girls and have been absolutely blown away by the customer service of the site. I was having trouble meeting people and after contacting the Social Hookups team I realized I had activated a privacy setting that was preventing me from connecting with people. They walked me through how to fix it step by step and it's been amazing ever since. I've met women, gone on dates… Basically changed my love life.
Three family members married people they met online, and seeing as how I'm about at that age, I figured I should get going on meeting someone I can settle down with. The first time I logged in, I saw her. I messaged one person ever on this site, and I'm marrying her next month. It's been a great journey and it all started with Social Hookups.
I care for personality as much as I care for looks, and I've found women with the perfect balance of the two on this site. I've had exciting dates, emotional ones, even sexy dates from women I've met on this site. It's been a constant high since I registered. I've basically bookmarked this site, I'm on it all the time.
Join TODAY!
I like being physical with the women I date. I love holding hands, kissing in public, walking with my arm around you… I want to give you the romantic time you've been looking for.
-badmusicgoodfriends
I take things as slow as I need to. If we feel like we need to talk online for a few weeks before meeting, that's A-OK by me. I'm not in a rush, I just want to find the right woman.
-Deddlebugs
Let's have a fun time! Take the stress out of life and just let go! I want to take you on a date and feel like a teenager again- go karting, amusement parks, mall food courts, whatever! Let's experience what young love is like together again.
-sodiumfreemachine